– Written by Sylvia Arotin
So you have seen the articles and pictures of Montessori. You want to take on board the Montessori lifestyle with your little ones and family members at home, but after hours of research on the internet and reading numerous articles you are overwhelmed with all the info and don't know how to start!
Relax, we have made it simple for you to begin your Montessori journey. We'll help guide you on your path to implementing and creating the right Montessori environment at home.
What exactly is Montessori?
Montessori is all about seeing the child as capable, confident and having the ability to contribute to their community. Children have a natural yearning for wanting to learn through rich sensory tactile materials and experiences. Children in turn develop independence, responsibility and self-confidence. The learn to trust in their own abilities, laying the foundations for life. Now that you have a better idea of the principles of Montessori, read on to get started.
1. Get Reading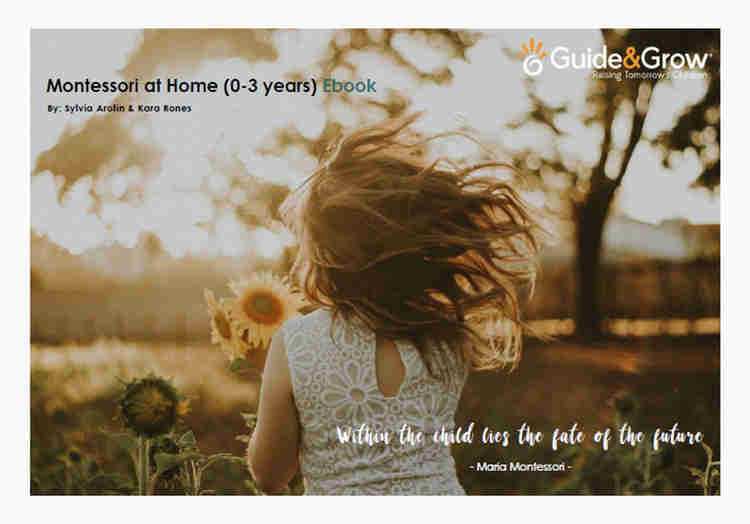 It's jam-packed full of helpful information to help you understand the fundamentals of Montessori. Plus it contains many extra helpful resources such as recommended books (Available here – https://www.amazon.com/shop/guideandgrow), podcasts, YouTube channels, blogs etc. This free resource will definitely help you get on your way… Download here
Guide & Grow Youtube Channel

The Guide and Grow YouTube channel will bring you many helpful topics to equip you with practical skills and vital knowledge to empower your children with the endless opportunity to grow lifelong skills. Based on Montessori principles, we discuss important topics from incorporating Montessori in the home to dealing with those challenging everyday moments through vital communication skills. Subscribe to this channel to make sure that you don't miss out on being the best you can be to bring out the best in our future generations.
Online Workshop
The Montessori way of communicating [Buy Now US$39]
Positive parenting & instilling healthy boundaries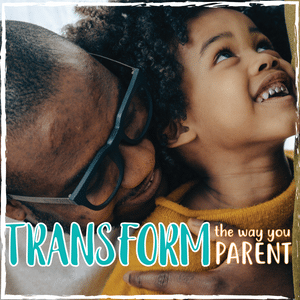 Are you sick of saying NO! Stop! Don't do that! Come here…and sounding like a broken record or feel like you're talking to a brick wall? Well there is another way!
Learn how to effectively communicate the Montessori way, based on International best selling books How to Talk so Kids will Listen written by Child psychologists Faber & Mazlish.​
Through effective communication and linguistic skills, you can tackle those challenging and frustrating situations with much more confidence and ease! Learn the practical skills and tools on how to implement gentle parenting whilst upholding healthy boundaries.
Your children in return will learn important and valuable life skills as well such as being more confident, independent, mindful, respectful and have the ability to problem solve preparing them for life!
Now is the time where raising children counts the most, by the time a child is 3 years old 80% of their brain is developed with that number increasing to 90% by the age of 5!
Our 2 hour Online workshop will teach you these skills while focusing on the following 5 Modules: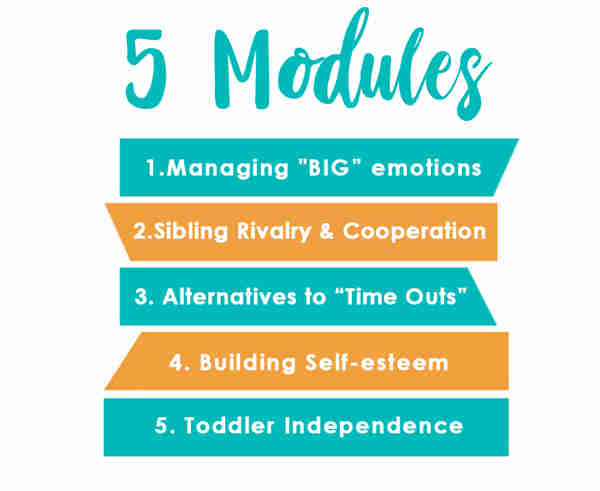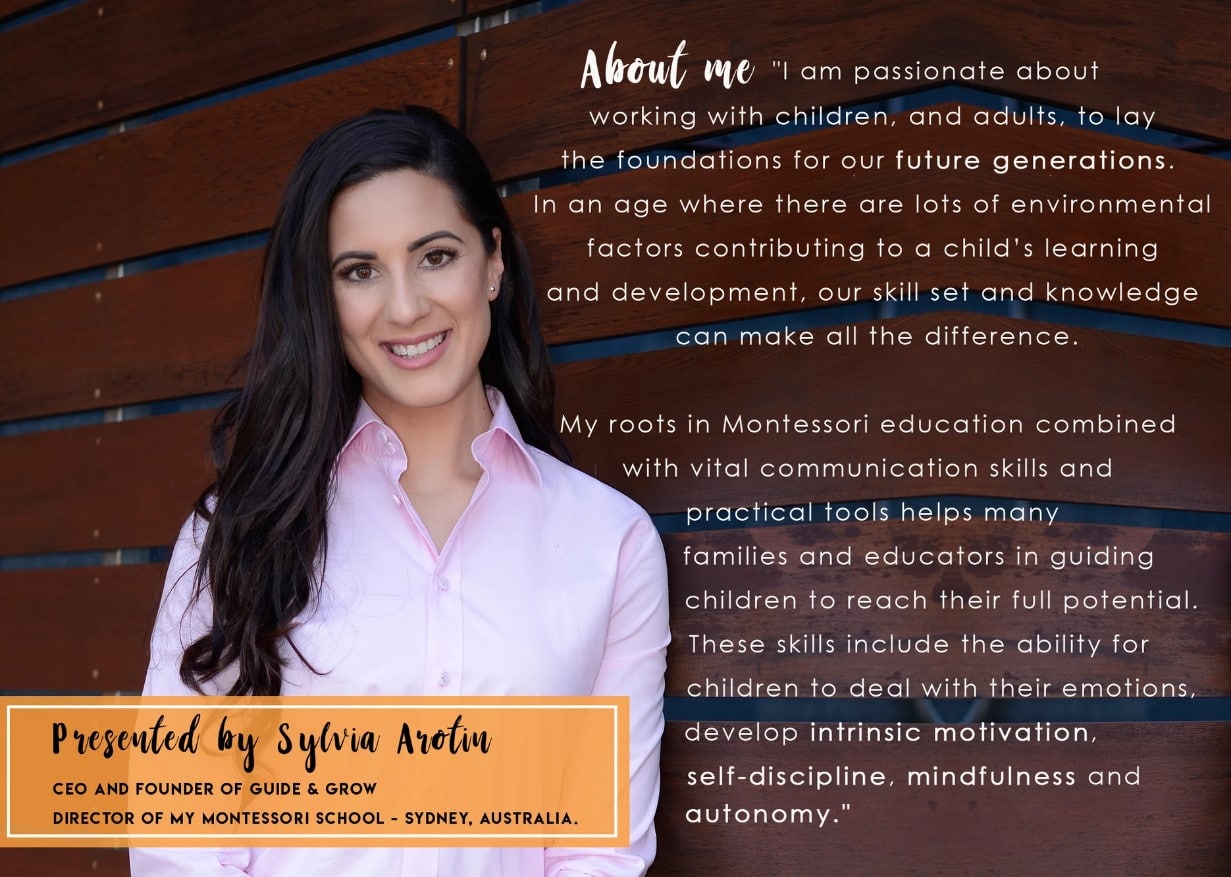 Practical Life
Practical Life activities essentially are those activities which allow the child to participate in adult life i.e. helping with the laundry, filling the dishwasher, learning how to cut up a banana independently. Practical Life activities help give the child a sense of purpose and belonging, established through participation in daily life with us. Through practical life, children learn about their individual culture and about what it is to be human. Practical Life activities are an integral part of any Montessori environment and the rewards for both child and caregiver are huge. You'll find a huge collection of posts from our members showing how they implement Practical Life at home with their children in our Facebook group, Montessori at Home (0-3yrs) and a great selection of Practical Life implements and tools to help you help your child develop their independence in our Amazon shop – You can find a complete list of our shops below! ?
Could be illustrated with a good visual of a child doing something in the kitchen or around the home. Lose the visual links to the Amazon shop and just have a simple link within the text.
? For a complete list of Montessori favourites visit Guide & Grow's Shop ?
Recipe Book for little helpers in the kitchen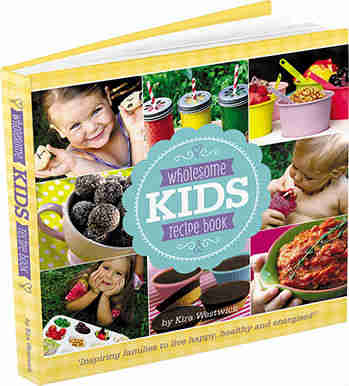 Wholesome Kids Recipe book by Kira Westwick. You and your kids will love this recipe book. The recipes are easy to follow and versatile, offering alternatives for nut and grain sensitivities, vegetarian substitutes, and budget & time friendly ideas.
It even has some great Playtime tips & fun and recipes for making Non-toxic Bubbles, Goop/slime that kids can squeeze, punch and have fun with and potato art!!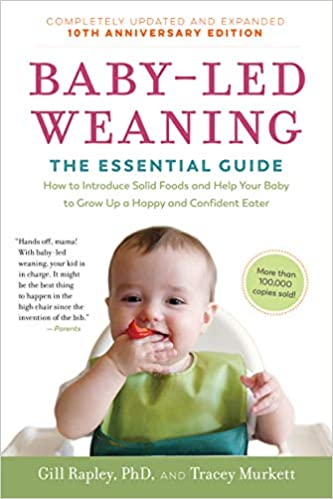 Baby-led weaning is the healthy, natural way to start your baby on solid foods—no stress, no fuss, no mush!
Baby participates in family meals right from the start and learns to love a variety of foods. Nutritious milk feedings continue while Baby transitions to solids at his or her own pace. By self-feeding, Baby develops hand-eye coordination, chewing skills—and confidence!
Get your copy here
Self Care
Self-Care is part of Montessori Practical Life and continues the approach to give children independence and the tools to do it themselves. Self-Care can be as simple as putting up some coat hooks at child height near the door so they can access their coat themselves; to looking at your bathroom and thinking about how you can make it more child friendly. The gains from taking this approach are likely to less friction and resistance over things like teeth brushing and getting ready to go out, plus the joy that a child shows from being able to perform these tasks themselves is thanks enough.
Check out our blog on Self Care stations! Click here
Montessori Shelf setup – trays and baskets
We have some great videos on setting up a Montessori Shelf – see below ?
? Decluttering to setup a Montessori space – Part 1
? Using trays and baskets to setup your Montessori shelf – Part 2
For the shelf:
Most people find the IKEA Kallax range ideal for setting up their shelf, but as long as everything on the shelf is accessible for your little one it doesn't matter if the shelf is cubed or not, Sprout has some shelves that are not cubed. Below are some we like available from Amazon – (please excuse the items on the shelf as they do not represent Montessori but the open shelving is a great idea)
Trays and baskets:
We are all for using what you have available at home to set up your Montessori space, watch our video below to see some household items that we've upcycled to create DIY trays! ?
? Montessori at home environment – Part 1
We also recommend you visit your local thrift/goodwill store as you can pick up some amazing items there at a fraction of the cost! Kmart, Target, Spotlight, Michaels all sell some great trays and baskets and we found these on Amazon.
The video's mentioned in this blog are from our own YouTube channel ? Guide & Grow TV where we discuss children's behaviour and developmental stages & how to deal with BIG emotions and tantrums. Subscribe to Guide & Grow TV to be the first to see our helpful videos on popular topics!
Some of our videos include Montessori & Discipline – understanding freedom within limits, DIY Montessori on a budget, What it means to follow the child plus many more!!