Written by Heather Pratt
Finding a caregiver you feel as though you can trust can seem very overwhelming, anxiety-producing, and intimidating. Add to that a desire to find someone who can continue to implement the Montessori values and principles utilized in your home and the task can seem nearly impossible!
Yet, caregivers are necessary and helpful for many families. As a Montessori nanny myself, I hope this post helps to clarify how to help a caregiver incorporate Montessori and how to set clear expectations with your caregiver to ensure your child receives love and respect.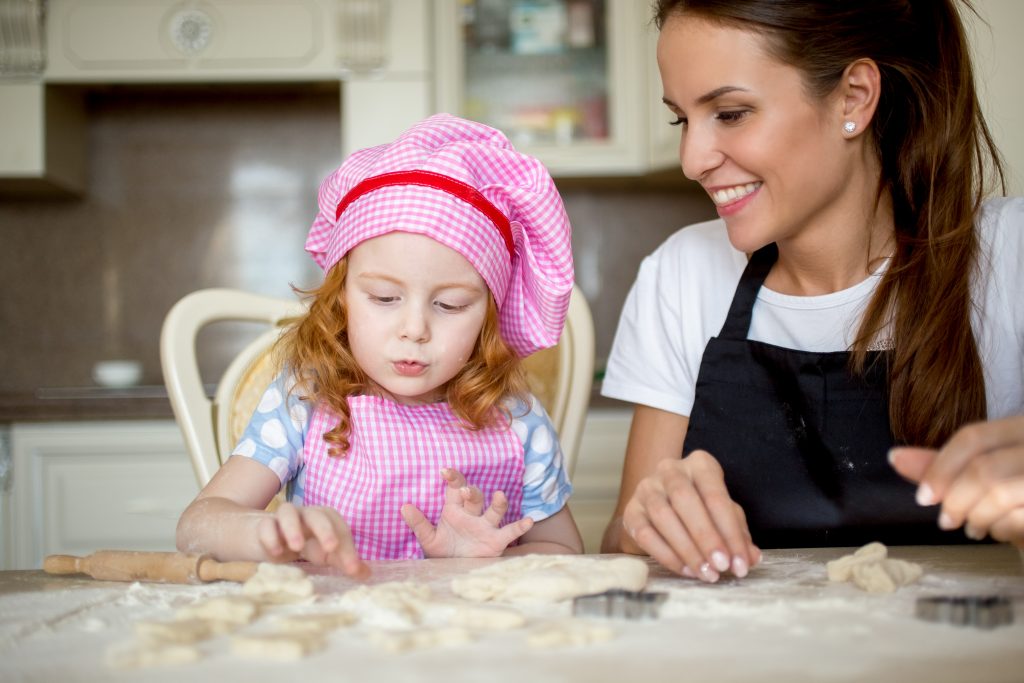 How do I find a caregiver? 
Talk to family and friends

Facebook parent groups (especially Montessori based) or Montessori educator groups

Nanny Websites such as Care.com in the U.S., WeNeedaNanny.com.au in Australia, and NannyJob.co.uk in Europe
What qualifications do I look for? 
This will vary greatly depending upon the needs of your family. Some families are looking for a caregiver who can help with cooking and cleaning in addition to engaging with their child(ren). In other situations, families want someone to be fully focused on the relationship with the child and be dedicated to introducing Montessori lessons and materials. It is important that you take the time to think about the ideal situation for your family before beginning the search for a caregiver. 
Depending upon your family's needs, it may be helpful to look for someone with a Master's in Education or related field such as Psychology, or Montessori training. Experience with children based upon a resume and professional and personal references is also something to confirm with the caregiver. Additionally, CPR and First Aid Certification is always reassuring and is typically recommended in several countries, so ensure your caregiver is complying with the regulations in place where you reside. 
What questions should I ask them?
I would recommend having two separate interviews with a caregiver prior to hiring them. Take time to really get to know the person without distractions. Then, if you feel comfortable, invite your potential nanny or babysitter into the caregiving setting with your child(ren) present so you can observe how they interact with them. Here are some great questions to ask during the interviews:
"Why did you start nannying/babysitting?" or "Why do you want to nanny/babysit?"

"What ages of children have you worked with in the past?"

"What do you enjoy about working with children?"

"What do you find most challenging about working with children?"

"How might you envision a day/afternoon/evening spent nannying/babysitting? What types of activities might you do with my child(ren)?"
Note: If the caregiver has recently had a change in employment (i.e. from a teacher to a nanny or from some other unrelated field), ask about this change and what prompted it.
How do I establish expectations?
Have an open and honest dialogue with the caregiver right from the start. Let them know what you are expecting of them before they agree to commit to the position. Explain not only the days and times you are needing care, but also the roles and responsibilities you wish for them to fulfill during that time. If you wish for them to help with laundry, cleaning, and cooking, tell them; if you want them to solely focus on presenting Montessori lessons and materials to your child and to avoid other household tasks, let them know. If you wish for them to avoid the use of technology during their caregiving hours or are ok with them using it while the child naps or is otherwise engaged, communicate those expectations as well. 
If your caregiver is not familiar with Montessori, it is important to ensure they are open to learning and to adapting to this uniquely wonderful way of understanding and interacting with your child. It may be helpful to provide them with a brief introduction to the Montessori philosophy and to explain how you would like them to use this knowledge while providing care.
The role of observation should also be a vital component of your discussion with the caregiver. Explain to them that when the child is engaged with an activity, it is ok to take a moment to sit back and observe. This not only allows the child time to be independent, but can provide the caregiver (and you as the parent) with important information about their interests, changes in their development, skills they've mastered, and those they are still attempting to master.
It may be helpful to let them know for how long you'd like them to observe during each caregiving session and what other activities you may be ok with them doing while the child is working independently (i.e. reading a book, folding clothes, etc.).
How do I ensure these expectations are met?
It is crucial to have a continuous open dialogue with your caregiver. Set aside a few minutes before and after each session to reinforce your expectations, to discuss the happenings of the day/night, and share any important information with each other. This not only serves as a way to build trust, but ensures you are both on the same page and that everyone's needs are being met. 
If you have a longstanding relationship with a caregiver, you may wish to encourage them to learn more about Montessori and to join a community of like-minded individuals. Here are some great ways to encourage their personal and professional growth in Montessori: