Christmas can be a stressful time of year, but, it can also be the most amazing time with family and loved ones! The lead up to Christmas can be busy and stressful with gifts, cooking cleaning – you name it! We have decided to give you some wonderful ideas for Christmas gifts (and links as to where you can get them too!) to help make things a little easier this year!
Small gifts for advent calendars and stocking fillers
Some of us are not opposed to rather filling advent calendars with items that can be used rather than consumed. Here are some of our favourite small items:
Art supplies:
Crayons
Paintbrushes
Stamp set
Playdough (set)
Stickers x2
Paint
Biodegradable glitter
Insets for drawing
More ideas for Arts and crafts here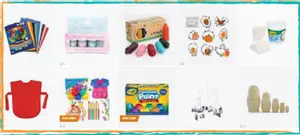 Gifts that they need
We love the idea of gifts that children need. Opting for buying gifts that our kids need as opposed to them receiving copious amounts of toys that they will grow out of makes for a far more sensible festive season and can help you save money as well as continuing to foster independence through their practical life activities (trust us, they will love them more than you realise)!
Here are some of our ideas of items that they may need:
Straw bottle for outdoor use
Kitchen knives
Hairbrush
Hair clips
Toothbrush x2
Socks (sets)
Tights x2
More practical life items here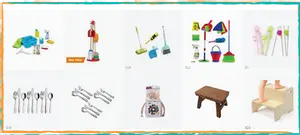 Books & Activities
Who doesn't love a good snuggle and read! Have a look at our favourite books this season:
Small people, Big Dreams: Rosa Parks
The (beautiful) Truth About Christmas
All the best Montessori aligned books here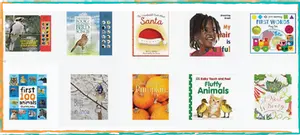 Yes, we do all so love to celebrate the holidays! Decorations, music, cookies, outdoor activities! Here are some holiday items to consider adding to your shopping list and list of Christmas activities:
Christmas decorations for their rooms (sets)
Click here to check out the Guide&Grow holiday shop!
Activities:
Cookie-cutter (baking gingerbread cookies)
Miniature ice-skates (ice-skating)
Puzzle
Musical instrument (shaker)
Schleich animals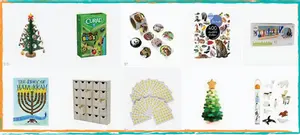 Don't forget that Christmas is a season for love, peace and joy! As much as the kids love opening gifts, it is completely normal for some little humans to feel overwhelmed. The most important thing to do at this time of the year is to spend some quality time together!
All the best Montessori aligned toys are put together here in this Amazon storefront!