Written by: Heather White
The holiday season can be an exciting, busy, and sometimes stressful time for many families. It is a special time of the year when extended family members and friends get together to celebrate, enjoy one another's company, and create memories that will be cherished for a lifetime. Yet, despite our best intentions, we sometimes allow the busyness to distract us from the joy and meaning of our celebrations. Keeping Montessori at the heart of the holidays can help to ground our families and provide purposeful activity for our children as they delight in the wonder of the season.
From food preparation to mealtime etiquette, so many of the daily practices that are common in Montessori come into play during the holidays. Allowing your child to be involved in these activities not only provides them meaningful, engaging work, but helps them to feel connected to you and to the celebratory spirit of the season.
Practical Life
Encouraging your child to be involved in the process of cooking and cleaning can not only help direct their activity in purposeful ways, but can allow them to feel more connected to you. Allow them to participate in practical life activities including emptying the dishwasher and setting the table. These activities speak to the child's need for movement and for order. Providing a placemat with outlines marked for the proper placement of dishware and cutlery fosters a child's sense of confidence and independence. 
Another practical life activity your little one will be sure to enjoy is helping to prepare the meal. Your child can help measure, scoop, pour, and stir the ingredients for several dishes, helping them to feel like a valuable contributing member of the family.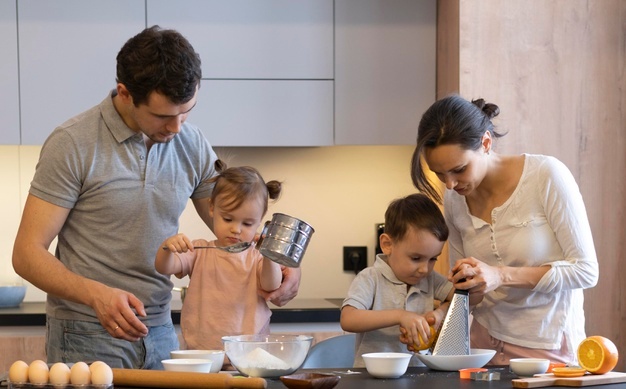 "The education of even a small child, therefore, does not aim at preparing him for school, but for life" – Dr. Maria Montessori
Care of the Environment
Many families take great pride in decorating their homes for the holidays. This process can be very time consuming and might include a deep cleaning of the home. Encourage your little one to help! Not only do they enjoy the sense of order that care of the environment activities including sweeping, dusting, and window washing provide, these tasks help develop concentration and independence as well. Your children can even help with these sorts of activities during the course of the holiday celebration, including clearing the table and washing the dishes following meal time. 
When it is time to trim the tree and hang the stockings (or furnish the home with other festive decorations based on the season in which one celebrates), invite your child to participate. Even very young children will enjoy hanging soft ornaments on the lowest hanging branches of the tree or making and stringing popcorn garland. Arts and crafts such as paper snowflakes are yet another way little ones can develop independence and pride in decorating their home for the holidays.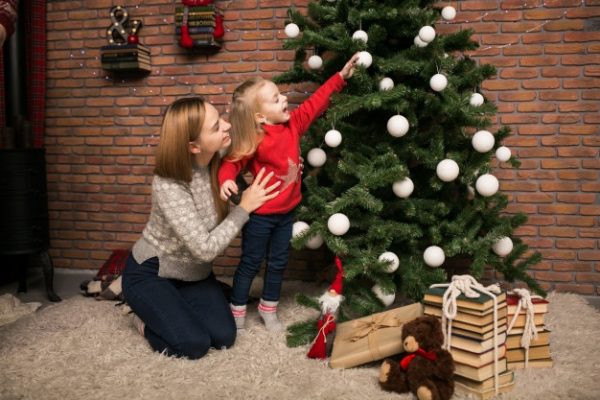 Grace and Courtesy
The holidays are a time to demonstrate caring and sharing. Families give thanks for each other and all that they have. Invite children to participate in these exchanges, asking them what they are grateful for such as their family, pets, and home. Adults can model for children and encourage them to use manners when greeting guests and saying please and thank you during meal times.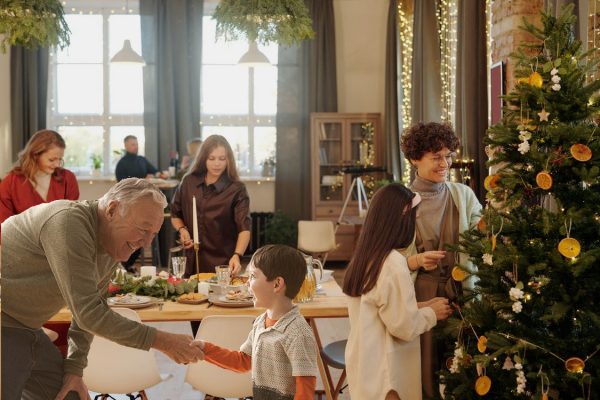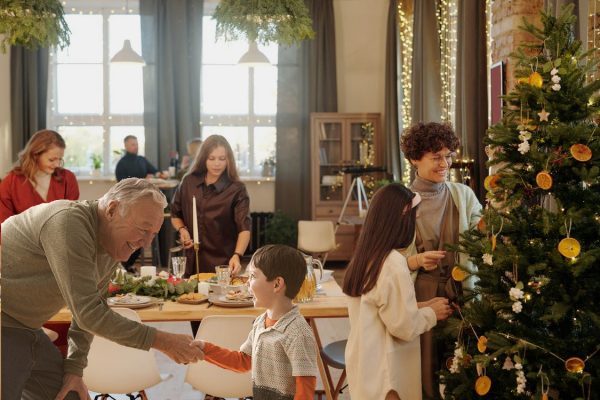 So often, adults become focused on the traditions of the holidays including gift giving. Keeping Montessori at the heart of the holidays allows our children to be engaged in purposeful work that promotes their sense of independence and pride – now that is an amazing holiday gift!