Written by: Heather White
Through careful observation and study, Maria Montessori discovered that love is one of the most powerful influences on a child's development. She talked a lot about love and Valentine's Day is the perfect occasion to think about all the ways we show love to our children.
The way we create spaces and foster relationships with our child and with others as a parent or caregiver yields a powerful influence on young children. Maria Montessori discovered that love enables and empowers children. She wrote, "Love fills the child's consciousness and affects his self-realization." When young children feel love from parents and caregivers and witness love between others that are close to them, they develop kindness, respect, and dignity. 
An easy way to help children understand and feel love is to see it being shared with others. As parents and caregivers, we can model for our children what love looks like in small, everyday actions. When you bring flowers home to your spouse for no reason, when you deliver a care package to a sick neighbor, when you cook a meal and invite grandparents over, and even when you take the dog for a special trip to the dog park, children begin to understand how love can be shown in simple, everyday ways. 
Implementing Montessori principles in the home is the ultimate showcase of love. In fact, the prepared environment is a perfect visual representation of love. The simple, orderly, visually appealing, and inviting space you create in your home for your child sends a message to them about their importance, helping them build confidence, capability, independence, and self-love. By observing your child's needs and interests and providing them with opportunities to freely explore and express themselves in ways that align with those needs and interests, parents and caregivers demonstrate kindness and respect. Children instinctively learn how to support and respect others through that which is shown to them. Outside of the prepared environment and the Montessori materials, spending uninterrupted, one-on-one time with your child is one of the most powerful ways to show love. Take time to get down on their level, make eye contact, and acknowledge and validate their feelings and experiences. Let them know that they are heard and respected, sending a message to them that they are valued and loved.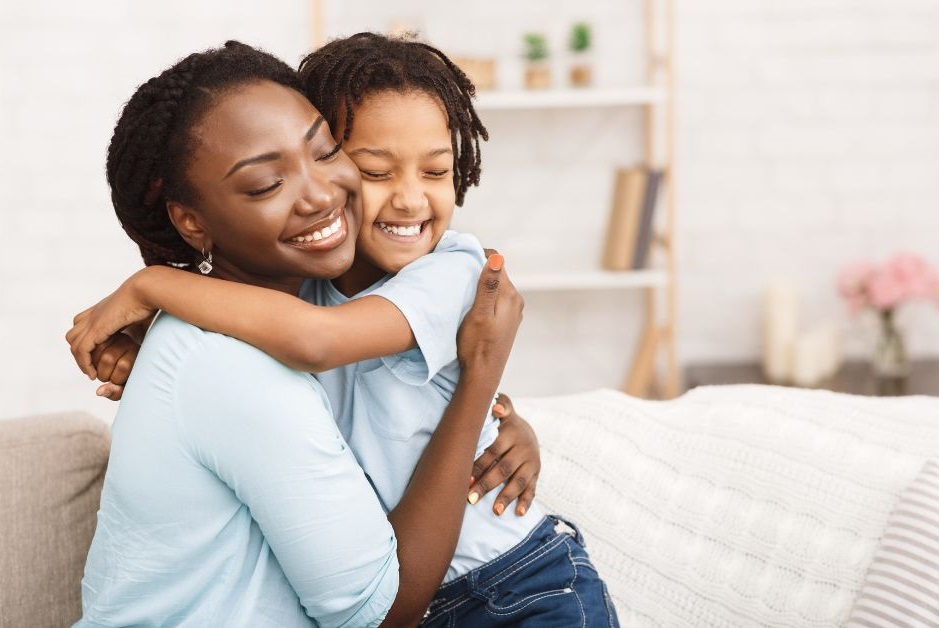 Modeling grace, courtesy, and respect in how you interact with your child and with others will help your little one internalize a deep love, one of the most powerful feelings we can experience as human beings. As Dr. Montessori reminds us, "Love is more than the electricity which lightens our darkness, more than the etheric waves that transmit our voices across space, more than any of the energies that man has discovered and learned to use. Of all things love is the most potent."
This holiday season, make a difference in your child's life, showing your love for them and for others in the smallest, most meaningful ways. You never know when these little moments might be establishing a foundation of love that will last a lifetime.