Written by Heather Pratt
"The first aim of the prepared environment is, as far as it is possible, to render the growing child independent of the adult."  -Dr. Maria Montessori, The Secret of Childhood
Imagine a space filled with beauty and wonder that inspires a sense of calm and is designed to meet your every need. Known for its simplicity, visual appeal, and individual tailoring to meet the needs of the children it houses, this is the Montessori prepared environment.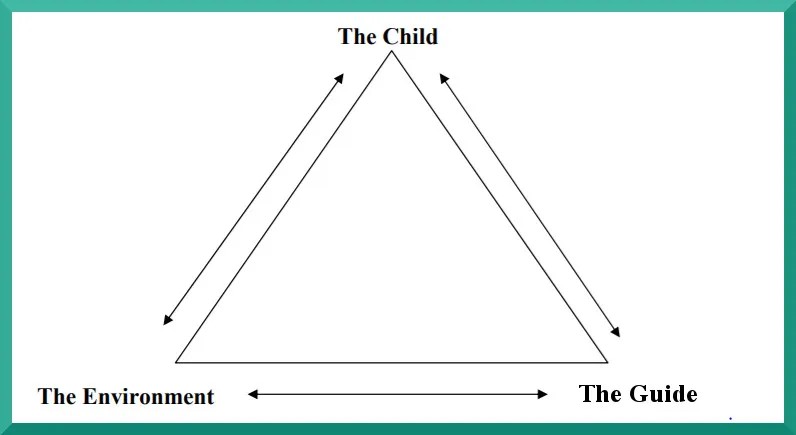 The Prepared Environment is part of a trinity that Dr. Montessori believed should be treated as one; a symbiotic relationship that exists between the adult, the child, and the environment. It is a calm, orderly environment that is visually appealing and inviting, where freedom is encouraged. This carefully arranged space assists children in developing self-confidence and independence through meaningful learning and exploration
Key Components of a Montessori Prepared Environment
Freedom

– Providing children with many freedoms in their environment naturally increases their independence. The child should be free to choose which activity they would like to explore, where they would like to do the activity, and when they would like to move about the environment. 

Structure and Order

– This component is based upon the belief that every element in a Montessori environment has its place and should remain in its place. This structure not only helps the child to internalize a sense of order, but also creates an overall sense of tranquility. 

Beauty

– The visual appeal of the environment not only makes it more inviting, but also adds to the peaceful nature, encouraging a sense of calm. 
Through mindfulness regarding these key components and careful observation, the adult is able to prepare the environment by providing activities that are aligned with the child's interest and current developmental level. The works provided should be challenging enough to encourage problem solving, but not so challenging that they cause a great deal of frustration for the child. 
To create a Prepared Environment in your home, try these simple steps: 
Use 1-2 low shelves to beautifully display activities aligned with your child's interests and developmental level. 

Display only a few activities at a time to promote engagement. You can rotate these activities as you notice your child's interests change or when you observe they may need an added challenge. 

Incorporate child-sized furniture such as a table and chair that the child can access independently. 

Decorate the space simply, yet in an aesthetically pleasing manner with natural elements such as plants and artwork hung at the child's level. 

Get down on the child's level to observe the space from their perspective to ensure it feels inviting and accessible. 

Take time each day to reorganize your child's space when they are not using it. Remember, everything has a place and everything should be in its place. 
In a home environment, you may have many spaces to set up for your child including the entryway, the kitchen, the bathroom, and the bedroom. Take time to prepare each of these spaces to ensure they are designed in a visually appealing manner, inspire a sense of order, and encourage your child's independence for the activities that take place there. Use what you already have in your home. There are so many wonderful ways to create unique spaces that meet a child's needs without needing expensive equipment or decorative elements. 
A Prepared Environment holds the potential to inspire truly meaningful work for children. Start small, making a few changes each day to help make your home a prepared environment and continue making adjustments as time passes based on your observations of your child. The joy, independence, self-confidence, and learning that is to come for your child will be truly remarkable!