Written by: Heather White
With the holiday season approaching, gift giving is at the forefront of lots of caregivers' minds as they ponder about the perfect gift for their little one. As the number of Montessori aligned activities constantly rises, it can be a challenge to determine which ones your child might like best. We're here to help!
We have compiled a list of our current top 10 Montessori gifts that we have seen children love and engage with based on our years of experience. These items can easily be ordered through our Amazon shop, saving you the time and stress of browsing through thousands of items trying to determine which items are aligned with Montessori and right for your child
1. Mobile set – Montessori classics that encourage concentration and help develop eyesight including supporting the practice of visual tracking.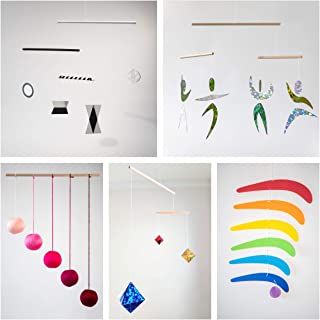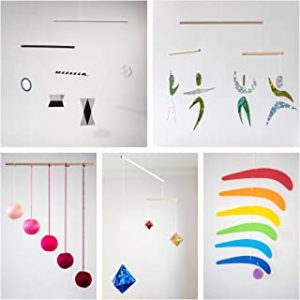 2. Topponcino – A soft mat-like infant security pillow developed by Dr. Maria Montessori herself that provides comfort, support, and security.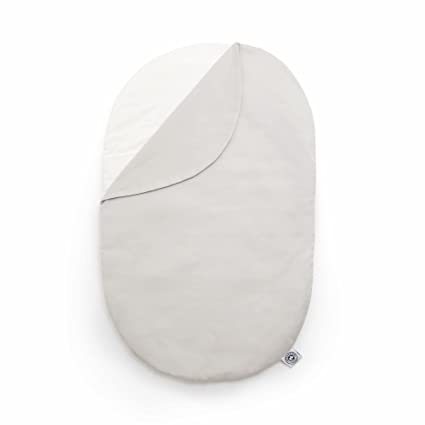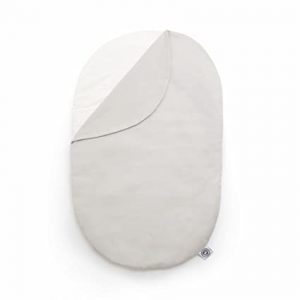 3. Child-sized cleaning set – Child-sized cleaning sets promote practical life experiences while developing fine and gross motor skills and supporting a child's desire for order and independence.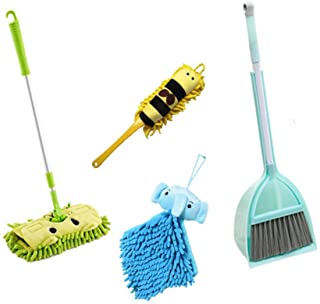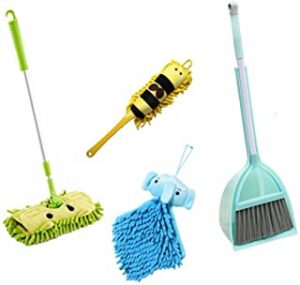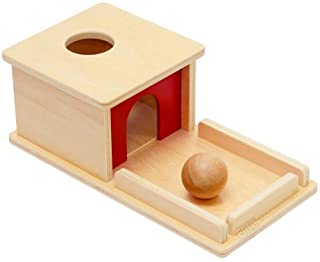 5. Ball tracker – An exciting classic that allows a child to practice counting, physical movement, and visual tracking.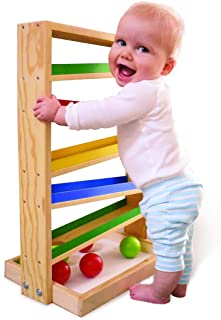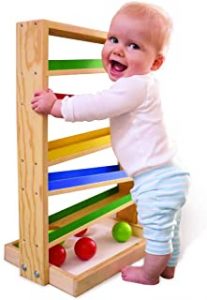 6. Walker wagon – A walker wagon provides a stable base for the child learning to walk, boosting their self-confidence while promoting their free movement and natural development.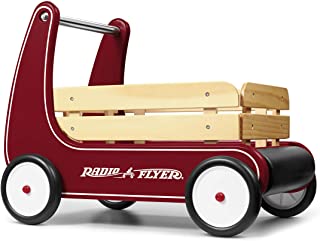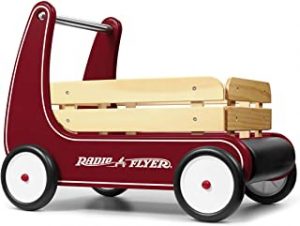 7. Pull up bar – A pull-up bar is a natural way to support your child's natural progression of physical development and encourages their new standing up skill. Hanging a mirror behind it adds some visual interest and helps a little one begin to understand muscular coordination.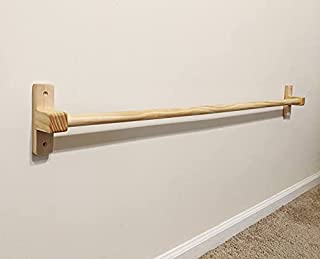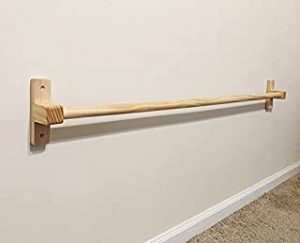 8. Schleich animals – High-quality animal figures that can be used for matching and language activities.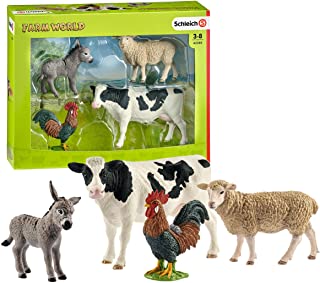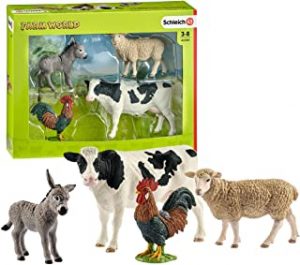 9. Knobbed cylinders – A Montessori sensorial material that helps a child develop their pincer grip while teaching visual discrimination between height and diameter.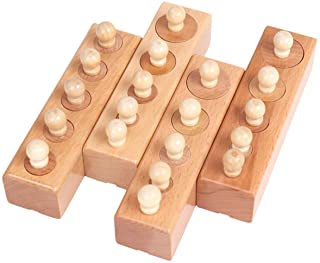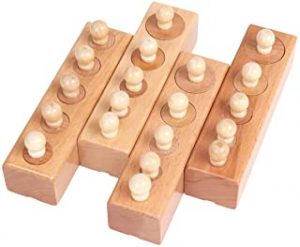 10. Balance bike – A bicycle specifically designed for toddlers that introduces them to the world of cycling with the benefit of control and stability!